Do you often have bad headaches?
---
Chiropractic care will diagnose and treat the root of your condition for lasting relief from headaches.
---
If you struggle with headaches, whether occasionally or frequently, you are not alone. Up to 80% of Americans get headaches and nearly 40 million live with migraine disease and headache disorders. But help is at hand. Spinal manipulation is an effective treatment intervention for tension headaches, migraines, cervicogenic headaches and other head pain that originates in the neck.
Headaches can be triggered by environmental factors, lifestyle behaviors or as a result of an underlying physical condition such as scoliosis. In most cases, headaches are caused by muscle tension in the neck, exacerbated by too many hours spent sitting in front of a computer or television screen.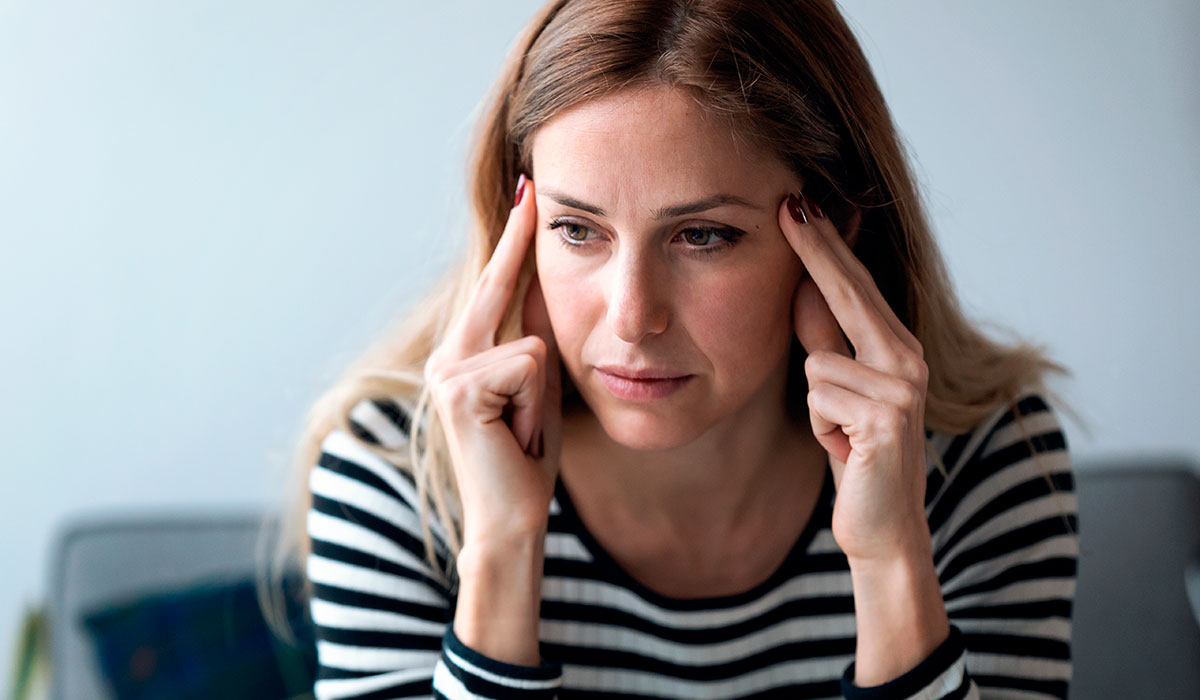 Your chiropractor can offer effective relief for headaches through:
Spinal manipulation: Improve function and relieve stress on the spine's supporting structures.
Nutritional therapy: Remove foods that are causing inflammation and substitute with natural, raw, and whole foods.
Lifestyle consultation: Advice on posture, ergonomics, therapeutic exercise, and relaxation techniques to relieve joint irritation and inflammation in the neck.
---
How can a chiropractor help with headaches?
Chiropractors with their wealth of experience in treating the musculoskeletal and nervous system can evaluate, diagnose, and manage your headaches. With studies showing the efficacy of chiropractic care in treating tension and cervicogenic headaches as well as reducing the frequency duration and intensity of migraines.
Depending on the type of headache, your chiropractor will offer a series of effective treatments that target the underlying condition. Your treatment will depend on the type of headaches that you're suffering from, which will be determined on the basis of a through medical history and physical assessment.
Different interventions cover:
Cervicogenic headaches: Typically start on one side at the back of the head progressing to the front with accompanying shoulder and arm pain. Chiropractic interventions will include spinal manipulation, joint mobilization, and neck flexion therapeutic exercises.
Migraines: Severe headaches often accompanied by nausea and dizziness. Chiropractic treatment includes neuromuscular massage therapy and a series of lifestyle interventions including stress management, nutrition therapy, relaxation techniques and therapeutic exercises.
Tension headaches: These arise from prolonged neck, head or shoulder tension. The painful symptoms of a tension headache can often be resolved through chiropractic treatment that includes spinal manipulation, joint manipulation and therapeutic exercise.
---
Book Your Appointment
With chiropractic care, you can experience relief from tension headaches, cervicogenic headaches and migraines with non-surgical treatments that address the root cause of the pain. To get the help you need, please book a same-day appointment using our online form or by giving us a call on (360) 686-2990.
---