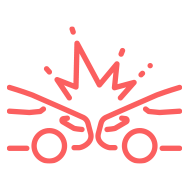 Car Accident Injury Chiropractors
---
If you have been in a car accident, it's vital to get an immediate examination and treatment. Give us a call to schedule your same-day appointment.
Same day examinations and treatment available!
---
In An Auto Accident? We Specialize In Post-Auto Accident Injury Treatment.
---
If you were involved in a car accident it is very important to be seen by car accident chiropractor ASAP! Your body is going though an inflammatory response. If the primary injury is muscular you will begin to feel it almost immediately.
---
Although I can't speak for every chiropractor, our protocol for treating a person after a whiplash or sprain injury is as follows:
---
Step 1
Examination.
Step 2
Splints and/or braces if needed and a gentle pain free adjustment of the spine.
Step 3
Teach you pain free exercises to do at home.
---
Additional treatment will depend on what tissue was injured during the accident. Everyone starts with treatments that reduce pain and inflammation. These treatments most always include auto injury chiropractic spinal and extremity adjustments, massage, spinal flexion-distraction, and therapeutic exercises. If one sustains a neck or low back disk injury in an auto accident then traction therapy may also be recommended.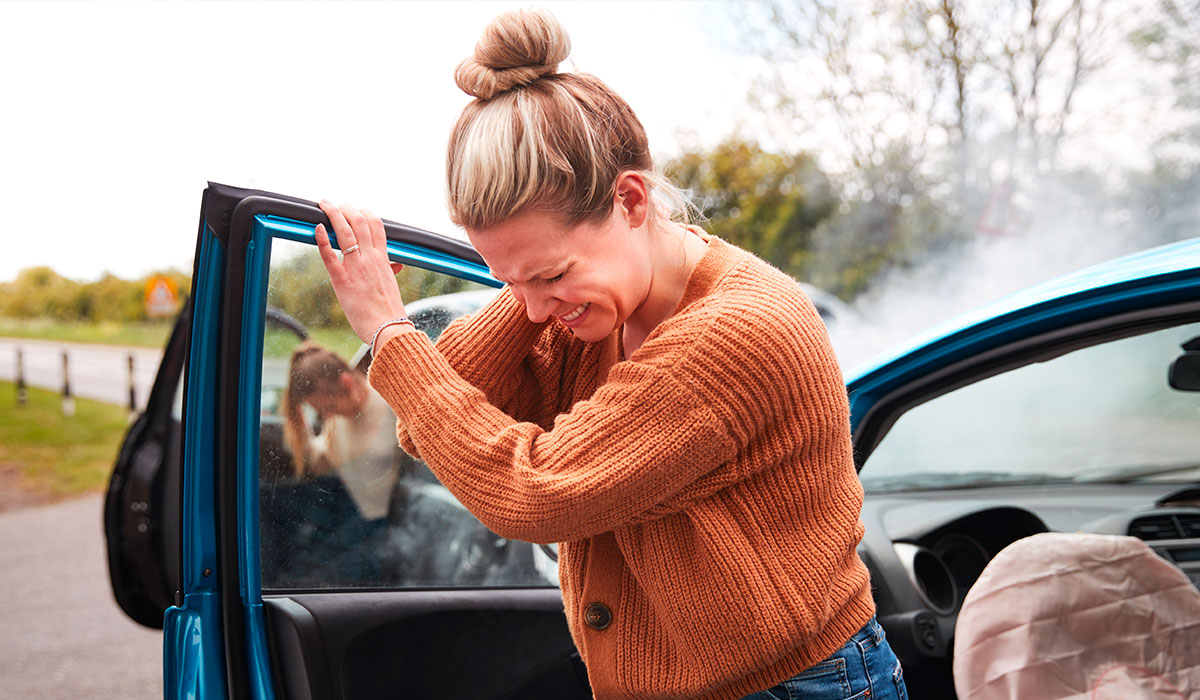 We have bones, nerves, ligaments, tendons, and muscles that can be injured, and each tissue requires a specific approach. Treatment will only begin once there is a correct diagnosis of the injured tissue. This is only the beginning of treatment. There are usually three stages of care correlated with the three stages of healing.
---
Three common mistakes and suggestions if you were in an auto accident
There are many mistakes you can make that can cost you your health after a car accident. Here are three common mistakes and suggestions if you were injured in an auto accident
---
Should I see an auto injury chiropractor after a car accident?
If you are asking this question, I will assume you understand how important it is to get evaluated and receive needed information to decide what kind of doctor to see for your injuries. If you do not think that a car accident can be "a big deal" for your health, please continue reading this article. Let me briefly explain why you should choose a car accident chiropractor for your recovery.
First, chiropractic care has been shown to be effective in acute whiplash, chronic whiplash, low back sprain, and other car accident injuries. Chiropractic has been compared to other treatments for whiplash injuries and was found to be the most effective. Two studies carried out by Spanish researchers comparing spinal manipulative therapy to physical therapy, found spinal manipulative therapy a stronger treatment.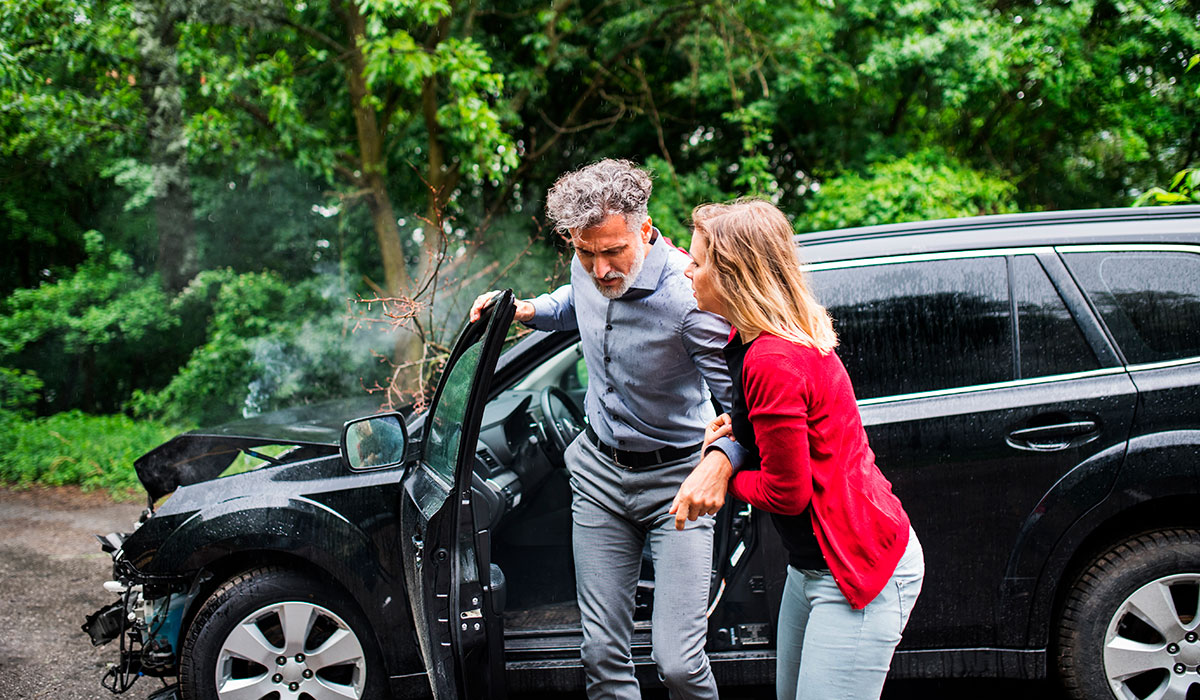 Auto injury chiropractic treatment
Chiropractors use spinal manipulation as a general treatment for the spine while spinal adjusting is an even more specific and effective method.
---
These researchers also concluded that adding manipulation to physical therapy treatment accelerated the recovery rate. My favorite patient reports are nerve related improvements. A common injury after a car accident is a concussion. In fact it's estimated that whiplash injuries are the second most common cause of post traumatic headache after a concussion. Some of those symptoms are visual changes, dizziness, nausea, balance disturbances and many others.
Chiropractic adjustments have been shown to improve these symptoms. The medical approach is usually, "watch and wait". It is no wonder people who have not had chiropractic treatment could see many specialists and receive numerous testing without results. Sometimes our bodies do not need the high-tech treatments but a simple chiropractic adjustment.
---
Zero out-of-pocket cost to you.
Chiropractors are the only providers willing to wait until settlement of the claim to get paid for services. The doctor understands that with a car accident you may not be able to work, and might have incurred other related costs. If you are in Oregon or Washington the treatment is completely covered by your personal injury protection (PIP). Your doctor is also familiar with the medico-legal aspect of your personal injury and will be able to help you through this complicated process. There is a small chance you may not have this coverage however there are other options to keep the care at zero out-of-pocket cost.
---
Get back to pain-free health and wellness
Schedule a same day visit, or as soon as possible. If you tell us "I was in a car accident", we will do our best to get you in that day.
Same day examination and treatment available!
---

Irinka Vergulyanets
---
Dr. Verg has been my chiropractor for many years now. It all started with my car accident. I had a rib that was dislocated or like popped out of place in the back and with adjustments and workout homework, I have no more pain and the rib doesn't come out of place anymore. Their whole team is very friendly and caring! They really do care about their patients and I love the atmosphere. I definitely recommend Dr. Verg!
Jacob G
---
Awesome chiropractic place! Dr.Verg is very knowledgeable, friendly and caring. And their massage therapist Yan really gives meaning to the term "therapeutic" massage haha. So if you're ever involved in a car accident and have any pain afterwards this is definitely the place to check out!

Sergey Semenyuk
---
I got injured in a car accident and hurt my back, right shoulder and, elbow. I went to a different chiropractor for a whole year, with little improvement. Then I went to Dr. Vergulyanets and I quickly saw improvement with his treatment after just one month! A big thanks to Dr. Vergulyanets and I would recommend him to anyone who is looking for a chiropractor.

Sandy Nailor
---
I want to express my appreciation for the help you have provided me to relieve my back and neck problems over the last few years. I am especially thankful for the relief that you provided when I was in an auto accident that injured my neck and I had severe pain to the point that I initially went to the Emergency Room fearing significant damage. Read more.

Alina Ramm
---
Best place in Vancouver to get treated after auto-accident! Holistic approach. Friendly and experienced, Doctor and staff. Highly recommend

Kristina Chausov
---
Went to see Dr. Verg after being in an accident with my son and am feeling better then ever. He also treated my 2 year old and always went above to make sure we were both comfortable. Very friendly staff, they have a great team!