Is debilitating knee pain impacting your quality of life?
---
As specialists in the treatment of conditions that affect the musculoskeletal and nervous systems, we can help with your knee pain.
---
You don't have to live in constant pain, and you don't have to rely on pain-relief medication. With the right chiropractic care, you can address the underlying knee condition which will reduce pain, increase the knee joint's range of motion and improve overall function.
Knee pain can affect anyone, from elite athletes to the elderly and, across the board, the number of total knee-replacement surgeries continues to increase. But there are non-surgical treatments that should be considered first, especially in the case of knee pain caused by osteoarthritis.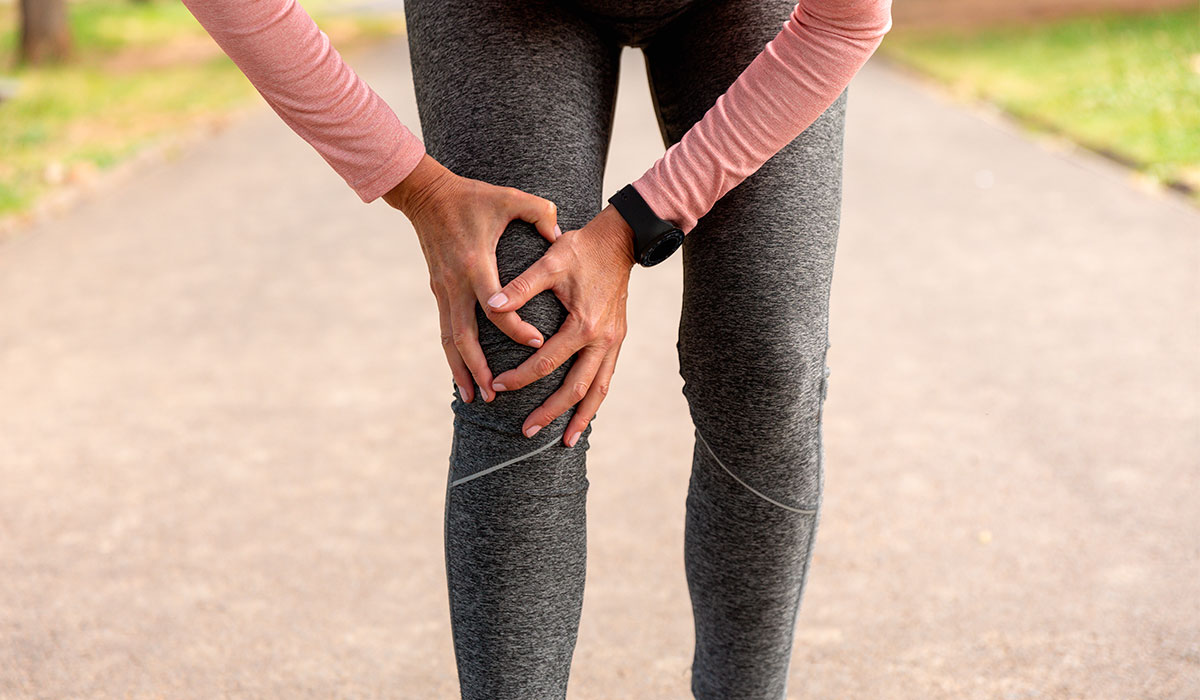 Chiropractic knee adjustments are able to offer significant relief in terms of pain intensity, as well as reducing grinding and clicking sensations in the knee. These treatments effectively improve mobility and are able to assist in helping clients return to their daily lives.
In the case of patients with osteoarthritis, chiropractors can restore the alignment of the joints, which leads to reduced inflammation, promotes mobility and flexibility and improves gait. You can also experience whole-body care that will consider environmental factors and the impact of your diet on your condition.
---
Get Resolution for Common Knee Injuries with Chiropractic Care
Knee pain affects as many as one in four Americans making it one of the most common types of joint pain and disability. We can help with knee pain related to:
Tendonitis: This is the inflammation of tendons in your knee joint, often causes by overuse of the joint. This condition may develop over time or have a sudden onset. Chiropractic care for tendonitis is recommended as an effective treatment in the resolution of pain and other symptoms.
Bursitis: This condition is caused by the inflammation of fluid-filled sacs (bursa) on the inside of the knee joints. Pain may be moderate to extreme as the swelling of the bursa puts pressure on the knee structure. A chiropractor will be able to isolate the underlying cause of the swelling and provide manual manipulation to resolve the condition.
Cruciate ligament injuries: Common among athletes and people who exercise regularly, involves the stretching or tearing of cruciate ligaments that severely reduces a person's mobility and is a source of extreme pain. Chiropractic treatment can help to manipulate the nerves in the knee area, improving blood flow and reducing inflammation.
Arthritis, osteoarthrosis, rheumatoid arthritis, psoriatic arthritis, and juvenile idiopathic arthritis: can contribute to knee pain, affecting one or both knee joints. The pain is often consistent, worsening over time but can also be intermittent. Chiropractic care has been proven to relieve knee pain, specifically for those with osteoarthritis.
---
Book Your Appointment
Chiropractic care can relieve pain and restore full function to your knees. To get the help you need, please book a same-day appointment using our online form or by giving us a call on (360) 686-2990.
---